A Prayer for Weathering the Storm
Dear Ursuline Community,

The destructive weather event of the past week in Dallas has called on all of us to respond to adversity with love, perseverance, and outreach. Dealing with the devastating impact of the recent storm will be a formidable challenge for some time to come, especially for those who were displaced from their homes.

If yours is among those families directly impacted, please know that our Ursuline community is here for you, with heartfelt prayers for God's blessings to sustain all those working toward recovery.

We have been inspired by the amazing Serviam spirit of our current students and parents, alumnae families, faculty and staff, and so many friends over these recent days. Our sincere thanks to all of you who have reached out to support one another as well as our school.

Ursuline had planned to celebrate the Feast of St. Ursula with an all-school Mass this week. Due to the loss of power from the storm, campus has been closed since Monday. So, we are grateful to take this opportunity to share with you the following prayer in honor of St. Ursula, offered by Sr. Lois Castillon, OSU, Director of Mission and Heritage, and Kellie Fitzpatrick, Pastoral Life Coordinator.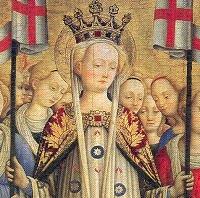 With St. Ursula…and her sisterhood we open ourselves now to the mystery of life, knowing this adventure is a journey back to the ever-present source – discovered in our own depths – and a forward journey toward a new heaven and a new earth, In our spirit of helping others with Serviam alive in our lives! That this is not a path to God, but in God and with our Ursuline school community. Amen.
Sincerely,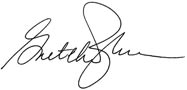 Gretchen Kane
President